Love wasn't put in your heart to stay,
Love isn't love till you give it away!
With the wonderful little holiday coming up,
I have decided to share the love.
I am hosting my very first giveaway!
I will be giving away a set of the adorable wooden blocks pictured,
cut, sanded, painted, papered, and pretty-fied by my own two hands!
This project was absolutely free and super easy.
I cut a 1X2 (leftover from a previous project) into various lengths,
then used scrapbook paper, ribbon, and stickers I already had on hand.
The rules are simple:
1 entry for commenting on this post
1 entry for becoming (or being) a follower
1 entry for blogging about this giveaway (send me the link)
I will close the giveaway at midnight on January 22,
Then the winner will have time to enjoy the prize before the Valentine's Day!
I linked to
Finding Fabulous
and to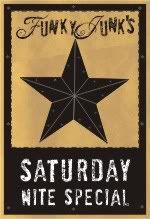 and to Making the World Cuter:
and here:
and here
and here
and here


and here


and to Poppies at Play